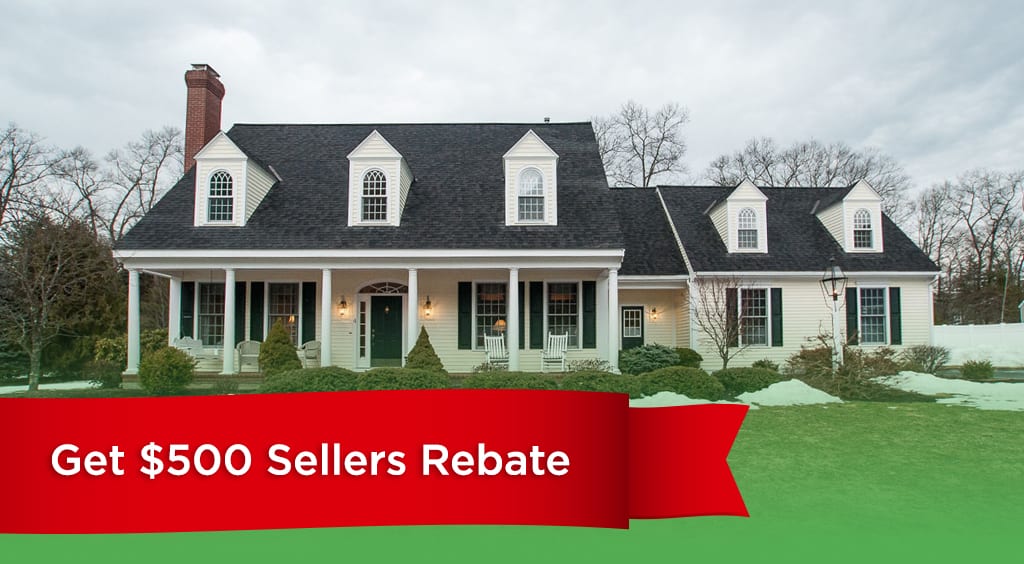 $500 Rebate for Sellers who list with Kelley & Katzer Real Estate, LLC in the months of March and April 2018. Listing length requirements and specific fee schedule apply.
Now is the Time! Yes, We Can Help You!
The Kelley & Katzer Real Estate Team is here to help you every step of the way! Let our years of experience guide you through the process easily and efficiently with successful proven results. If you are casually thinking about selling, maybe you need a change, or are you outgrowing or downsizing or perhaps it's your family home that you will need to sell, whatever the reason We Can Help You! The Spring Market is fast approaching, we are experiencing record low inventory in the marketplace and the interest rates are remaining low, so don't wait any longer, Now is The Time! Let's Get Started!
First you need to Establish the Value of your Home.
Let's Take out the Guess Work! What Zillow, Trulia and your real estate tax assessment states is not necessarily the Market Value of your Home.
First Things First…. Let One of Our Knowledgeable Agents assist you with the following:
Schedule an appointment to receive an absolutely FREE, no obligation Professional Market Analysis of your home which takes into consideration the current marketplace in your area
Properly Pricing Your Home for Sale
[button link="https://www.kelleyandkatzerrealestate.com/contact-form/" bg_color="#B0141D"]Contact Us to Schedule Your FREE analysis![/button]
[button link="https://www.facebook.com/KelleyandKatzer/app/691252210905997/" bg_color="#B0141D"]Click here for instant Estimate[/button]
---
WE Can Help to Prepare Your Home for the Marketplace
Today's Buyers are influenced by what they see on TV
Declutter your home, depersonalize your home, make it ready for the New Buyer
FREE Staging Consultation courtesy of Accredited Staging Professional and one of our leading realtors, Teri Douglas
FREE Professional Advice on Updates (ie. Painting / Repair Work / Etc) "put the door knob on that you've been putting off"
Making your home more saleable for today's market
Preparing your home to be listed with Professional Advice
We guide you with all the paperwork from the listing, to the offer, to the purchase and sales agreements, we help you set up your smoke certificate with your local fire department and the final water reading with your city/town, Title V for private sewer/septic, well/private water testing where applicable. We are there for you through all the steps, from the very beginning with appointments, open houses, we are at the home inspections, meeting the appraiser, final walk through, to closing we've got your back every step of the way. You are not a number with us.
There's a lot of skill involved in selling your home. Let over 50 years of Real Estate Experience and Know how be the deciding factor for you!
---
We've Got the Experience and We Got the Know How! AND We take pride in selling your home!
---
Building relationships & building your Team is what we do!
We will Proudly Represent You in the Sale of Your Home. In selecting Kelley & Katzer, you'll have peace of mind knowing that no one will care more or work harder for you than Us!
When you choose Kelley & Katzer, we work together with you for that one-on-one personal attention and service. We have:
Vast Network of Buyers
Skilled Negotiators
Creative Strategies
Top of the Line Marketing Starting from our interactive website, YouTube Channel, Social Media (Facebook, Instagram, and Twitter) to House Hunter Magazine and various print publications
Professional photography, videos, drone photography
Professional scheduling of appointments with 24 hour service from Showingtime Call Center with agent log-in, feedback, & history
Preferred Agent Marketing on ALL MAJOR ONLINE SITES
All Our Listings are Enhanced on Zillow, Trulia, and Realtor.Com
We like to meet with you but we have the Latest Technology Available for Electronic Signatures for your Convenience.
We've got you covered from the day we list your home, from appointments to negotiating the offer, we are at the home inspections, we meet the appraiser, in other words WE are Always there for You! 
[button link="https://www.kelleyandkatzerrealestate.com/contact-form/" bg_color="#B0141D"]Get started today![/button]