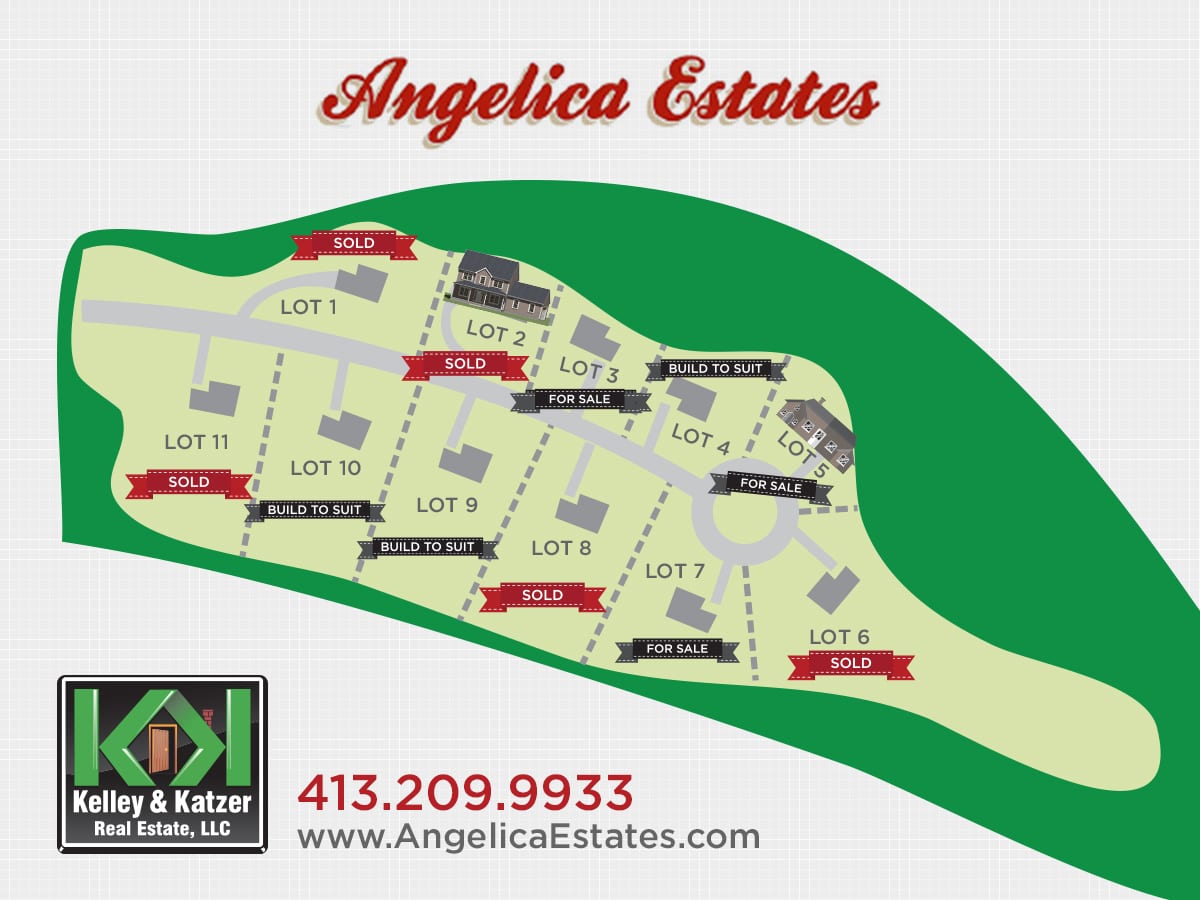 Angelica Estates is a new 11 Lot Subdivision for single family Homes located on Northwest Road (Across from Old Quarry Road) in Westfield, MA near, Noble Hospital, Westfield State University and Stanley Park.  The entire parcel is about 27.7 Acres with Lot sizes ranging from just over 1 Acre to just over 7 Acres that are surrounded by lots of Wilderness and established Homes and Streets.
Angelica Estates will consist of 11 Custom Built Homes ranging from the low $400,000's and up.  The Building Lots will start in the low $100,000's.
The cul-de-sac street, Angelica Drive, will be City Water, Private Sewer (Septic), Propane Gas, Underground Electric and will have Concrete Sidewalks on one side of the Street (North Side) along with Restrictions & Covenants and a Home Owner's Association.